Looking for work but need a refreshing environment to focus?
Linda Barfield will be hosting weekly job clubs at the Steam House Café in Kings Lynn High Street to help those who need CV building, basic IT support and job searching assistance every Tuesday between 11am and 2:30pm. Come along for some hot drinks and a few hours of friendly fun sessions that will have you feeling accomplished by the end.
If you are interested please contact Linda Barfield:
E: Linda.barfield@accessct.org
T: 07971380161
We hope to see you there!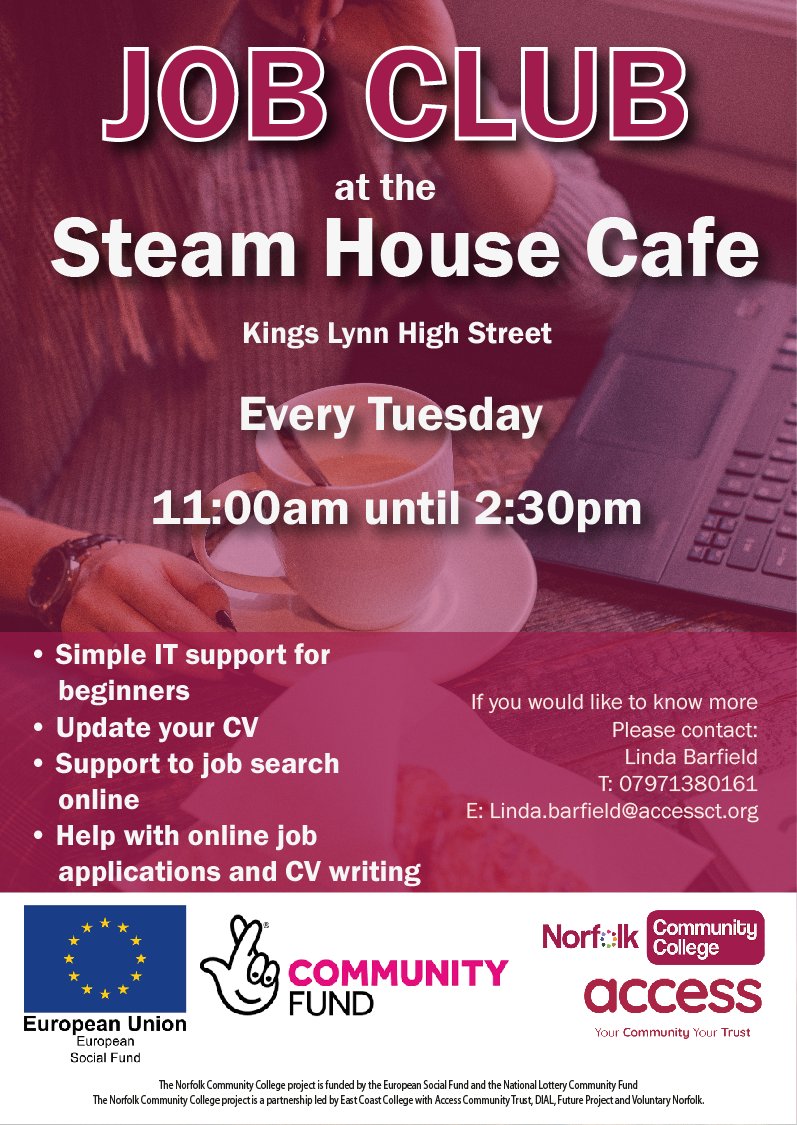 Back to News & Events